The Magic Portal - A magical journey
Treasure hunt in Troyes
A brand new mystery has arrived at Lock Academy, and it certainly is… mystical! Detectives, are you ready for this treasure hunt for clues and puzzles in the historic centre of Troyes?
You might not know it, but all across the world are sealed magic portals which lead to another universe. Now, one of these portals is open! The world is on the brink of catastrophe: goblins, trolls and terrible creatures are about to cross over into our world via the open portal. And there's not much time before it will be too late!
YOUR MISSION – THE MAGIC PORTAL:
In teams of 2 to 5 players, hunt for clues in the historic streets of Troyes, using a magical tablet which will let you see the magical world right under our noses. Multiple teams can also play at the same time. To book a head-to-head (-to-head…) book multiple consecutive game sessions on our website and come to Lock Academy Troyes at the start time of the first session.
You will have 90 minutes to find all 12 cristals and close the magic portal before the world decends into chaos!
You'll need to hunt for clues in the historic centre of Troyes to complete your mission
Don't forget that cooperation, communication and logic are the best tools to help you solve the puzzles and save the day.
When you arrive, a Lock Academy Troyes team member will give you a magical tablet (please bring a form of ID), as well as mission brief which will be helpful to solve the mystery and save the world.
Are you ready for a unique and immersive experience in augmented reality?
This mystery is ideal for children!
The magic portal is an original

concept, in partnership with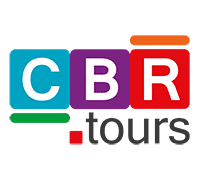 The Magic Portal
Family outdoors mystery hunt in the historical streets of Troyes